---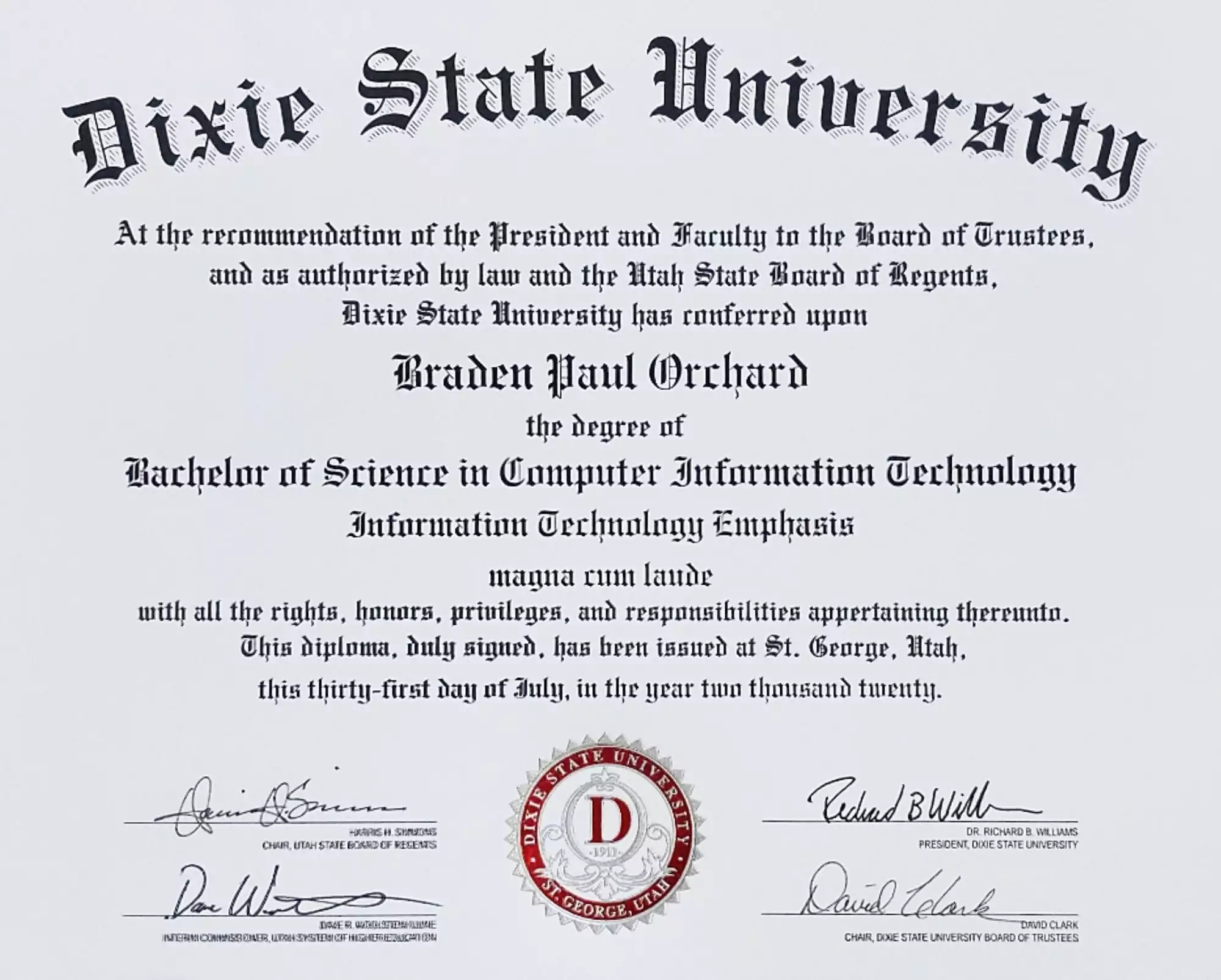 Bachelor's Degree
I have a Bachelor's in Computer and Information Technology (2020) from Dixie State University. There isn't much to say apart from my nearly 4 years in university prepared me to obtain my certifications and gain valuable hands-on expererience. I enjoyed my time, but my certifications meant a lot more in the job market than my degree.
*Dixie State University is now known as Utah Tech University despite overwhelming pushback from the local community.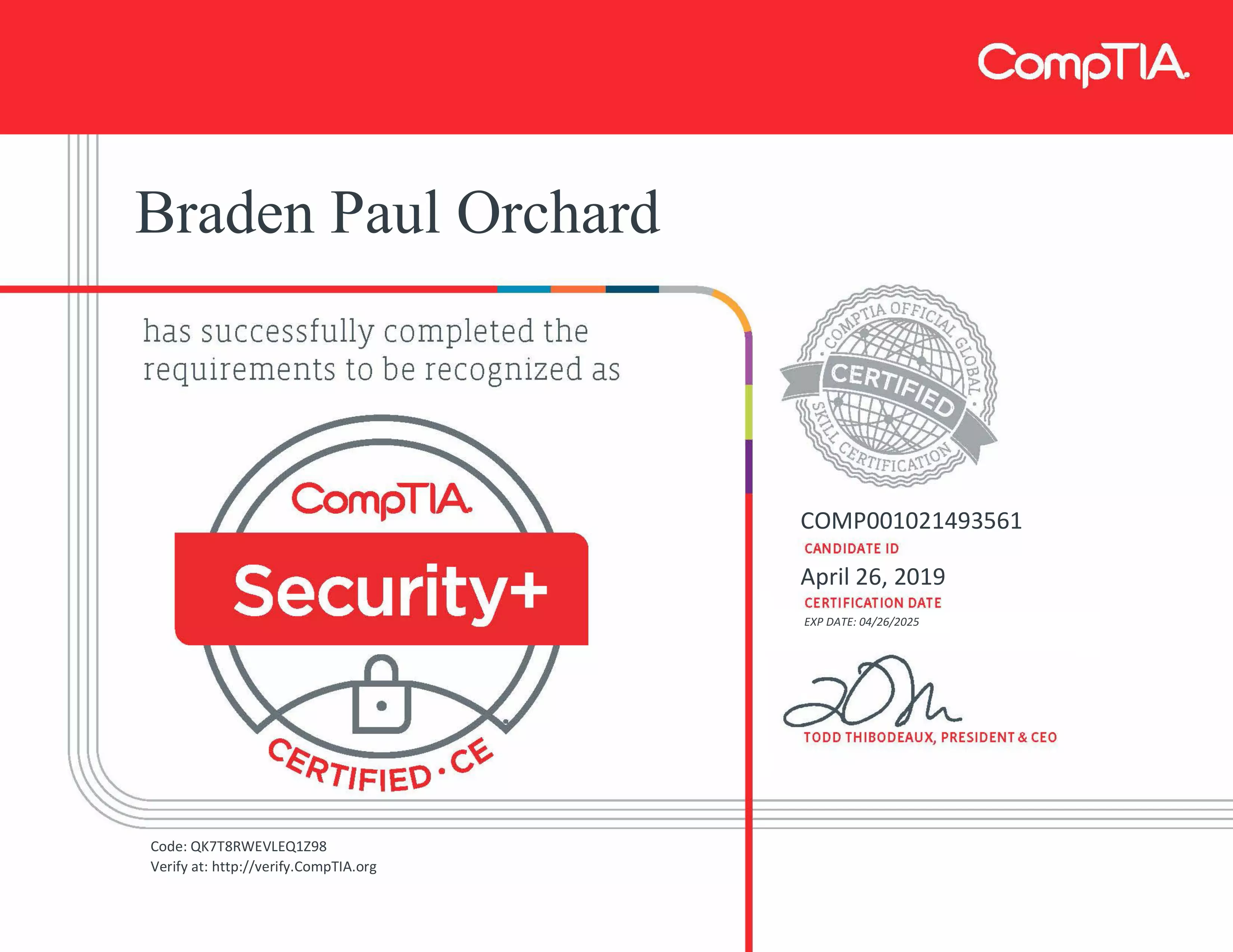 CompTIA Security+
The CompTIA Security+ certification (SY0-601) will verify the successful candidate has the knowledge and skills required to assess the security posture of an enterprise environment and recommend and implement appropriate security solutions; monitor and secure hybrid environments, including cloud, mobile, and IoT; operate with an awareness of applicable laws and policies, including principles of governance, risk, and compliance; identify, analyze, and respond to security events and incidents.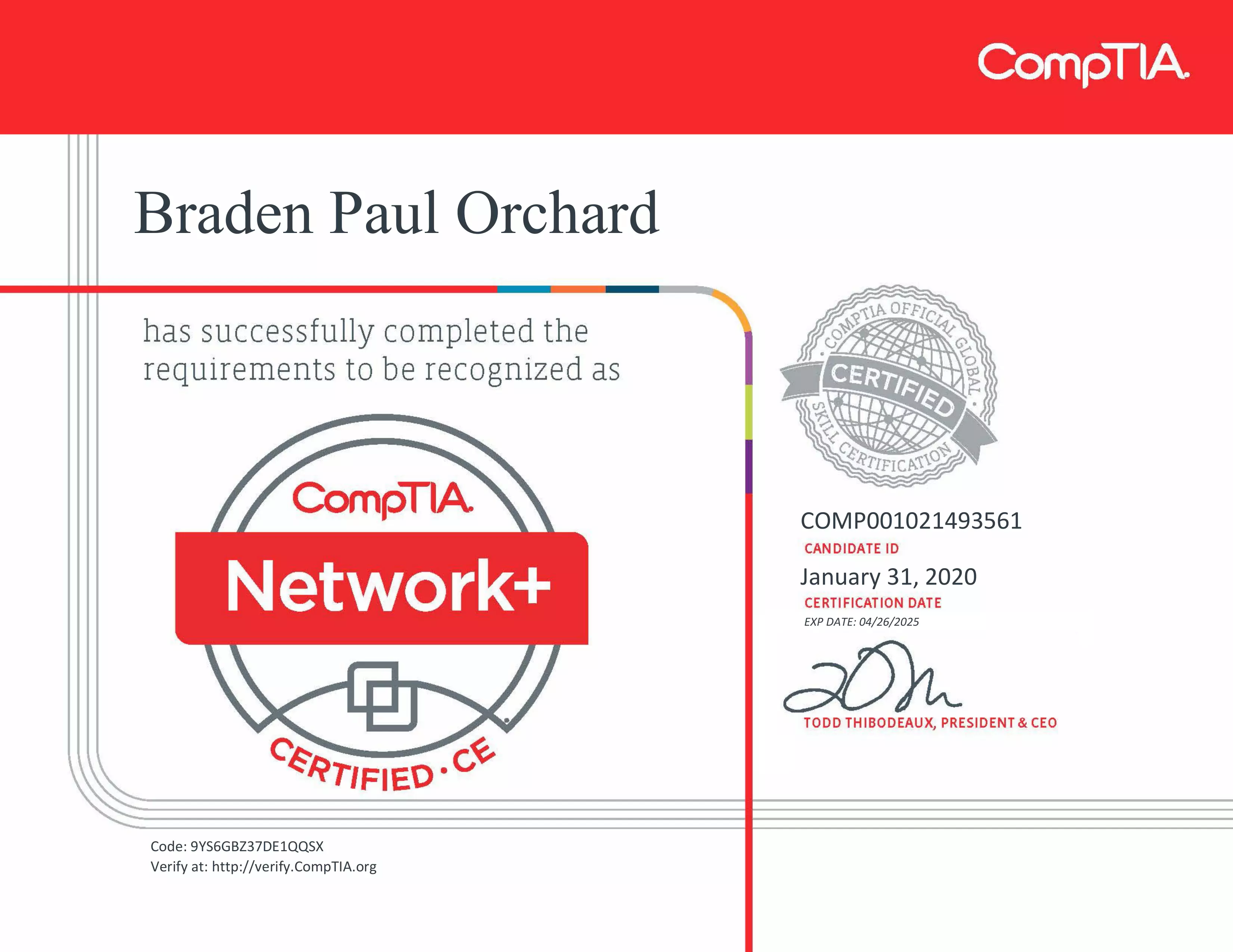 CompTIA Network+
CompTIA Network+ N10-007 has been updated and reorganized to address the current networking technologies with expanded coverage of several domains by adding critical security concepts to helping networking professionals work with security practitioners, key cloud computing best practices and typical service models, coverage of newer hardware and virtualization techniques, and concepts to give individuals the combination of skills to keep the network resilient.
Contact
Email: me@bradenorchard.com